Education
Indonesia's Bali imposes fines for not wearing masks in public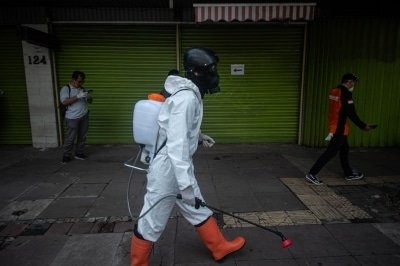 Jakarta, Aug 26 (IANS) The administration of Indonesia's holiday island of Bali will start enforcing fines on people who do not wear face masks in public as authorities are struggling to curb Covid-19 transmission in the province.
The newly issued 2020 Gubernatorial Regulation No. 46 states that violators shall be fined 100,000 rupiah (6.82 USD).
"This regulation is in line with the presidential instruction to discipline the public in obeying the health protocols for the Covid-19 prevention," Bali's Governor Wayan Koster said at a press conference in the province's capital city of Denpasar, as reported by Indonesia's state news agency Antara.
Meanwhile, businesses not providing facilities related to the Covid-19 prevention shall be fined one million rupiahs (68.13 USD) each. Other penalties including a notice of business permit suspension, shall also be given to them, Xinhua news agency reported.
Koster said authorities on Wednesday started a campaign on the regulation in the public for two weeks before implementing fines for those who are caught violating the regulation.
The province's municipal constables have been tasked to enforce the regulation, with possible assistance from the police and military personnel.
On Wednesday, Covid-19 cases in the archipelagic country rose to 160,165 with the death toll adding to 6,944, the Health Ministry said.
–IANS
sdr/ptr