India
India expansion a 'core ambition' for London-based Thomas Goode & Co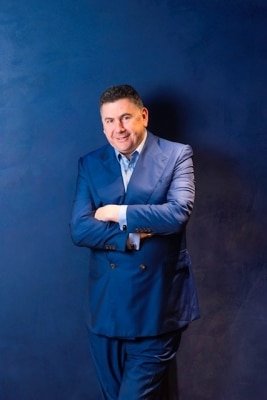 New Delhi, May 26 (IANSlife) One of London's oldest and most respected brands, Thomas Goode & Co is set to be part of a multi-million pound refurbishment by Cain International. This will include the creation of 23 luxury-serviced apartments operated by The Oberoi Group.
The luxury retailer, founded in 1827, has occupied the same 18,000 sq. ft showroom on Mayfair's South Audley Street since 1945, selling an unrivalled collection of the world's finest table top items. Glassware, silverware, china and home accessories from brands including Herend and Hermes sit alongside the brand's own collection of extraordinary designs.
The company already has an association with The Oberoi Group with the opening of a showroom and museum in Mumbai, India. Cain International is a privately held real estate investment firm operating in Europe and the United States.
With businesses in lockdown during the COVID-19 pandemic, the renovation during this period comes as a timely coincidence. Thomas Goode & Co is due to remain in situ until construction works commence and the business is currently still operating online and taking telephone orders. IANSlife spoke with Johnny Sandelson, Chairman of Thomas Goode & Co. to get more details.
Do you believe luxury is recession proof and more importantly COVID-19 proof?
Sandelson: Every business will need to adapt to Covid. The travel and hospitality business have been hit hard, but times will return once a vaccine is produced and vaccinated. Although there are dark clouds of economic uncertainty, the demand in luxury retail is still prevalent. So whilst offline shopping has been curtailed, online retailing is now entirely mainstream.
We are clearly fortunate that home entertainment seems to benefit the most out in this crisis. Our clients will be entertaining more at home, and we have seen demand increase over the recent weeks as people prepare for more house parties to meet their friends and family.
The company is all set for a multi-million pound refurbishment, what surprises will the newly renovated flagship store hold for loyalists?
Sandelson: We are engaging with the world's foremost designers to ensure that the store is as Mikic an emporium – an experience as a shopping. We want the visit to Thomas Goode in the future to be an adventure. We will be entertaining our guests and will be informing them of our history with VR – and an AR tour through our archives and museums. It will truly be an interactive experience. We are also hoping to attract tourists to visit the home of British craftsmanship and luxury heritage.
How important is the Indian market for the company and do you think this move is well timed?
Sandelson: Indian expansion represents a core ambition of the company. British heritage and products still resonate strongly in the Indian culture. The tradition of home entertainment is very strong in Indian culture where we would like to be the leading provider of all home goods to the urban middle class homes. Our collaboration with Sabyasachi Mukherjee and presence at The Oberoi has given us a powerful platform to expand.
When it comes to Indian weddings, the sky's the limit; do you feel that Thomas Goode & Co will set the standard a notch higher than it already is?
Sandelson: It's a tall order. But we will look to set the highest standards of craftsmanship and design to meet the Indian wedding market. We will set the same standard of excellence whIch we have been producing for almost 200 years.
One of the largest segments in the Indian economy is the aspirational market, do you believe that you will be able to tap into this sector?
Sandelson: Yes.
There is a huge push towards homegrown brands with the crisis created by the pandemic. Do you believe that will in any way hinder your entry into the Indian subcontinent
Sandelson: On the contrary, our collaboration with Sabyasachi Mukherjee combines Indian design and British heritage.
When back at home at your iconic address in Mayfair's South Audley Street, things won't be the same?
Sandelson: Covid-19 has meant we have all had to accept a new reality. Nothing will ever be the same but we are excited about the future. Once we have cared for the health and wellbeing of our employees and customers, we will be more ambitious than ever before. Thomas Goode has survived through wars revolutions and previous pandemics, we will adapt and we will be bold in the future.
The Oberoi group is set to make service apartments at the heritage property, do you feel as brands Oberoi, Cain International and Thomas Goode & Co compliment one another and how so?
Sandelson: The collection of these brands lend themselves to the provision of luxury produce, world class hospitality, wrapped up in an envelope of an important landmark heritage building. So we feel from the well honed development skills of Cain, combined with the delivery of world class hospitality and retail experience of The Oberoi and Thomas Goode & Co will be a great collaboration.
–IANS
tb/sdr/