World
Impossible to predict recession depth right now: Ex-Fed Chair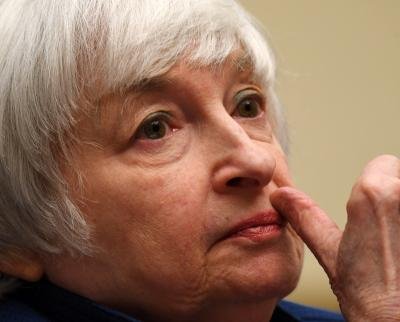 Washington, March 31 (IANS) Former US Federal Reserve Chairwoman Janet Yellen said that the American economic downturn stemming from the coronavirus pandemic has been "rapid and sharp", and it was currently impossible to predict the depth of the recession.
"The downturn is different than any we've ever experienced in America," Yellen, who served as Fed chair from 2014 to 2018, made the remarks at a webinar hosted by the Brookings Institution on Monday.
"Every indication so far suggests there will be a huge plunge in output in the second quarter," Xinhua news agency quoted the former chairwoman as saying.
She noted that the 3.3 million initial unemployment claims reported on March 26 suggest that the unemployment rate may already have spiked to 5.5 per cent or so, up from 3.5 per cent in February, which was a five-decade low.
"Frankly, it's impossible to know at this point how deep the recession will be. It depends critically on how long the period of social distancing lasts," said Yellen.
"The hope is that lockdown can be lifted in May and activity will begin to normalize in the early summer. But a longer period of confinement certainly seems possible," said the former Fed chair.
Noting that the best-case scenario would be a V-shaped recession, she said she is worried that damage may occur that could lead to a "prolonged recession," if containment measures lead to more layoffs and bankruptcies.
Commenting on the US administration's monetary and fiscal policy to cushion the economic fallout, Yellen said the Fed, with its "rapid and enormous" response, has done almost everything possible to ease financial conditions and support the economy.
On the fiscal front, the $2.2 trillion package is very "significant" and will provide a great deal of support to households and businesses, she said while voicing her concerns over its implementation.
Noting that many of the measures were temporary, Yellen said Congress will certainly have to do more if the shutdown is prolonged.
According to the latest update by the Johns Hopkins Univerity's Center for Systems Science and Engineering, the US has recorded 164,274 confirmed coronavirus cases, the highest in the world, with 3,040 deaths.
–IANS
ksk/