Business
Govt urged to issue necessary passes to all organisations to process salaries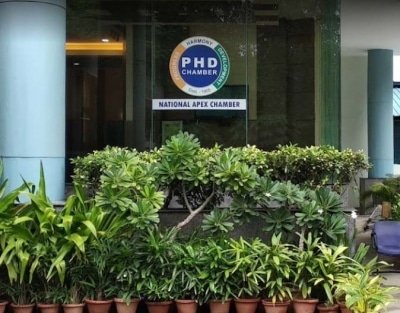 New Delhi, March 29 (IANS) Industry body PHD Chamber has urged the Central government to issue certain number of necessary passes to all organisations, irrespective of essential or non-essential manufacturing and services units, to process the salaries of their employees.
In a letter to Union Home Secretary, PHD Chamber's President D.K. Aggarwal said that such passes are also essential for bank work for processing the monthly salaries.
"In many instances, the offices of many of our Member companies ha ve been closed forcibly by the Police despite working under the essential go ods and services provision," Aggarwal said in the letter.
The PHD Chamber's President further said that trucks carrying essentials goods are being stopped at various State borders for hours thereby affecting the timely supply of essentials goods.
"It the trucks are carrying Curfew Passes or any Declaration for Essential Goods, they need to be immediately allowed to go ahead."
"Supply of raw materials for production of essential goods is affected as the Police is unnecessary harassing them even if they have proof regarding the same."
The employees working in these units are also not allowed to go to their factories, which is again affecting the production.
"We also urge the Government to allow them if they have the necessary document/proof. There are other numerous cases to prove our point of concern," the letter dated March 27th read.
"We would most humbly request you to issue necessary Directive to the Police Departments across the States & UT to cooperate and allow the production and supply of essential goods and services to happen seamlessly under the laid guidelines and that no employee of any organisation suffer due to non-payment of salaries."
–IANS
rv/sn/pgh/