India
Goa for anti-body test of air passengers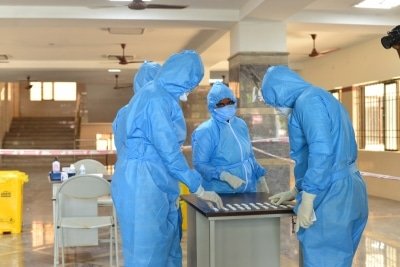 Panaji, May 23 (IANS) With domestic flights scheduled from May 25, the Goa government has written to the central government and the Indian Council for Medical Research (ICMR) for permission to conduct anti-body tests of passengers alighting at Goa's Dabolim international airport.
Health Minister Vishwajit Rane said, here on Saturday, in a request to the ICMR and the Civil Aviation Minister, the state government had said air passengers headed to Goa be issued Covid-19 negative certificate at the time of boarding the flight.
"I have requested the ICMR and the Civil Aviation Ministry to permit us to conduct antibody testing of passengers and they be issued a Covid-19 negative certificate to enter the state via domestic flights from Monday," Rane told reporters.
Such testing would help identify asymptomatic patients while screening them at the airport to avoid community transmission, Rane said.
Goa has 38 active coronavirus cases. 16 people have been cured of Covid-19.
–IANS
maya/pcj