Tech
FIFA World Cup 2022: Google rolls out new features for football fans in Search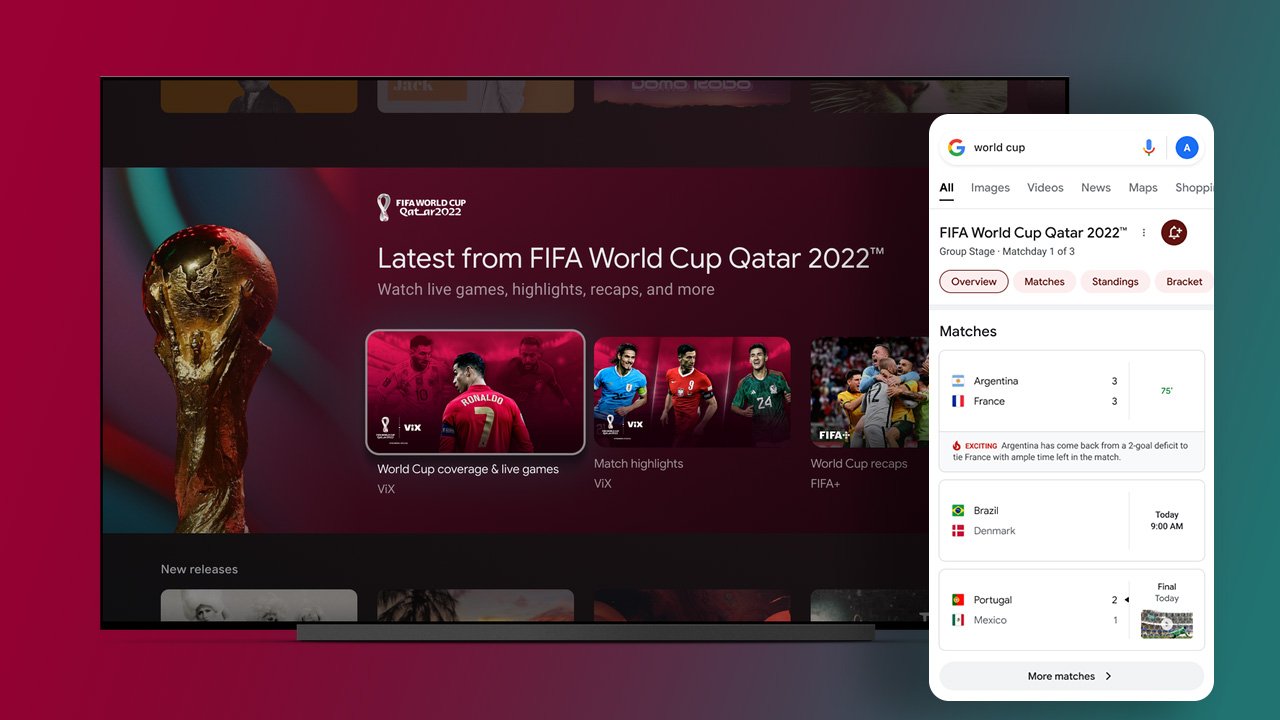 The FIFA World Cup 2022 is all set to begin in Qatar on November 20. Before the event begins, Google has rolled out a major update across its services that will enable users to get minute-by-minute updates of all the matches. The company has introduced a host of new features on Google Search, Google Assistant, Google Discover, YouTube, and Google TV that will help users not only get access to the scores and match highlights but also watch all the matches live.
According to the Google blog post, users will need to search "World Cup" to follow the match updates as well as their favorite teams. Also, users can click on the bell in the top-right-hand corner to opt-in to receive notifications about their squad. "We know the best fans care deeply about the details like who is dominating the passing game. Now, when you look up a match you will be able to view in-depth stats, win probabilities and key events timelines," said Google.
Furthermore, on Search when users look up players, they will be able to rate players based on how they think they'll perform and see how that rating stands up against the others. Google will also introduce the feature of competing with fans in a multiplayer online game. "People from around the world will work together to help their team score the most amount of goals to win. Once a real-life match is set, pick your team and work with other fans to score the most virtual goals before the match ends," Google explained in the blog post.
World Cup fans can also catch up on and rewatch the most exciting moments of every game on YouTube via FIFA and official broadcast channels. YouTube TV subscribers can watch live the FIFA World Cup 2022 on FOX and FS1, said Google in the blog post.
With Google TV devices, users will be able to tune in to everything from the group stage to the finale.
Users can directly access the live matches listed in their "For you" tab. Users can browse World Cup content from broadcasters like FIFA+, ITV, Peacock, Telemundo, ViX, and more in a new row, including live games, highlights, recaps, and more.