Web Solution
FeedBurner Introduction- Do You Need To Find It's Alternative ?
Google Did Not Updated This Service For A While.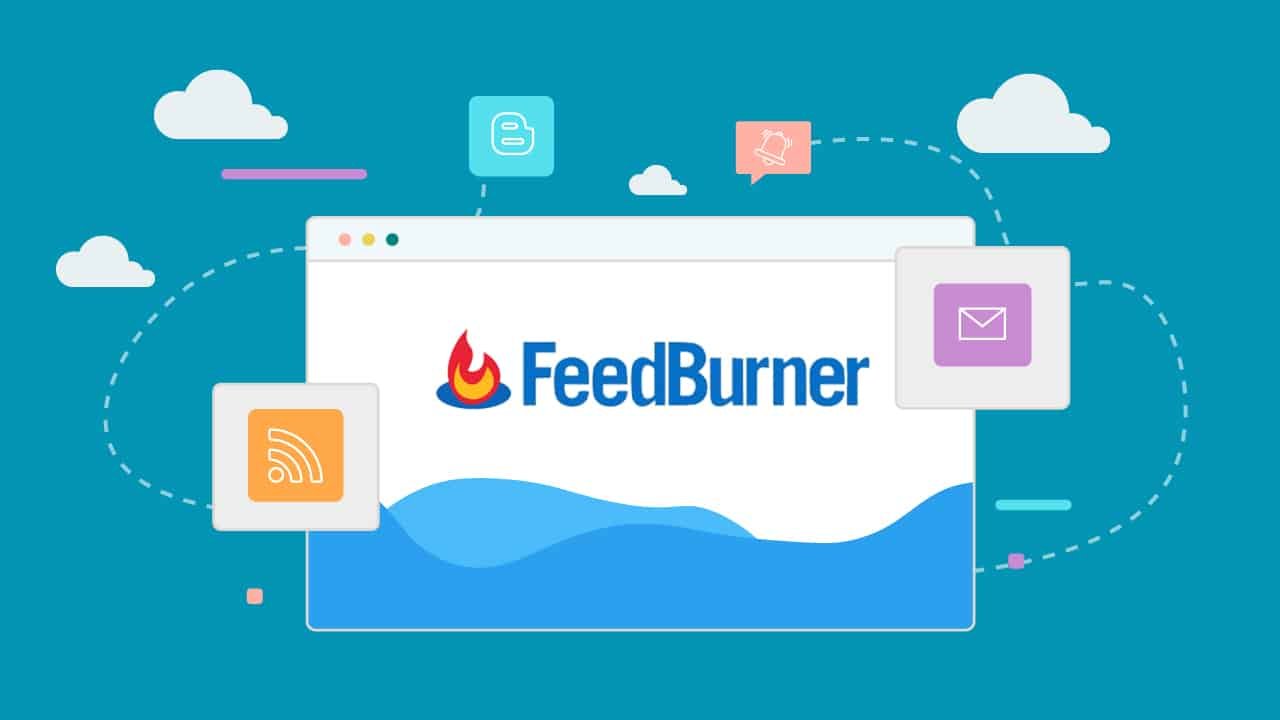 For many bloggers, FeedBurner a perfect tool for creating their RSS feed and to send them their RSS feed subscribers but now it is losing its popularity.
What is FeedBurner?
FeedBurner is a free web feed management tool of Google for creating RSS feed or sending a daily email to the users. It allows bloggers, podcasters, and other web-based content publishers to send their email effectively. With the help of FeedBurner, you can automatically send an email to your users when you have published a new post.
Now before we go to the deep let, see what RSS Feed is?
RSS feed stands for "really simple syndication," or it's a process which provides information to your web visitors and search engines. This is just a plain text file that lists your updated articles with an article title and a short description. For better understanding about RSS feed, you can read:
So, you now understood the difference between RSS feeds and FeedBurner. Many bloggers use FeedBurner to burn their RSS because FeedBurner has many features that make their feeds more user-friendly and effective.
Google RSS FeedBurner has the best mechanism system when your web visitor subscribed on your blog site; Google FeedBurner will automatically inform them about your new posts every time with an email system. As well as, FeedBurner not only allows you to track how many email subscribers you've got, but it also follows how many people subscribe to your blog using an RSS FeedBurner.
Now we are going to discuss some advantages of using Google FeedBurner.
You can burn multiple blogs feeds with one account.
The FeedBurner has excellent ping service for your latest post.
You can track your readership very efficiently. As well as, through this tracking system, you can also create an effective marketing strategy.
This can help you to build your visibility and credibility by keeping in touch with your target audience through regular blog posts.
You can also add social media and bookmarking links on your feed.
If you want to monetize your site using the Google AdSense, you can also include the ads into your feed.
However, its popularity is not the same as before. Many bloggers have chosen other platforms due to various reasons. Now we are discussing some significant points why people are choosing the alternative platforms for Google FeedBurner.
Why moving to FeedBurner alternatives might be a good option?
For any website or blog analyzing its reports are very important. Getting trusted reports on how many users came through subscribing; how their blog is performing is essential. Bloggers cannot rely on the reports of FeedBurner because it is fluctuating too much. The reports it shows for subscriber interests, the number of subscribers goes ups and down very high. Besides that, you cannot explain how many people have subscribed to your blog because Google has removed the subscriber widget.

One more vital thing about the Google FeedBurner is it was launched in 2004 and was acquired by Google in 2007. But it has been a long-time Google did not update that service. Though Google did not shut down the FeedBurner yet, they shut down the FeedBurner API on October 2012. So it is a concern for the bloggers that will Google close this service? However, lots of bloggers have been decided to move FeedBurner alternatives.
So if you also want to do with it, what are the options on the table?
There are lots of good options are available. But you may not get all the features of FeedBurner on a single tool. But all these tools we are going to mention below offer almost every feature FeedBurner provides.
AWeber:
Aweber would be a perfect option for the sending the RSS feed feeds through emails. It does not offer the full functionalities of RSS feeds but looking towards it's $19 per month basic package with unlimited emails it is a good alternative. It is a high-tech email automation software by which you deliver your blog feeds through email to your subscribers on a daily, weekly, or monthly basis.
FeedPress:
For all WordPress users, FeedPress is an excellent choice starting at $4 per month. It is a simple WordPress Feed plugin which offers a similar feature to migrate your feed subscribers. Apart from Google FeedBurner, it provides much more comprehensive analytics tools to track your feeds. By using FeedPress, you can automatically share your blogs to various social platforms.
WordPress feed:
WordPress offers free built-in feeder functionality to all its users. If you are a WordPress bloggers, you can use it so that you do not need to use any third party RSS feeder. Although for the starters, the functionalities are limited, they cannot get detailed statistics reports. It automatically creates a news feed for your every blog post.
MailChimp:
On the internet, MailChimp is the most popular email marketing tool. It is an excellent newsletter for marketing software. Whenever you publish any blog to your site if you integrate the software, it will deliver the feeds to your subscribers automatically. They have the free package of 200 subscriber list.
GetResponse:
Key features and benefits of GetResponse, email marketing tool, are also considered if you want to send feeds through mailing. Like most other software's it does not offer any free package. For the basic package, it costs $15 per month. Know more about GetResponse-
GetResponse Email Marketing Tool Features Review And Pricing
Constant Contact:
Constant Contact email marketing tool is. Also, you can use to send your feed to email subscribers. It offers the starter package of $20 per month and also provides free for the first month.
Thanks for reading. We hope this article was informative to you. Read more interesting articles-