Business
DealShare Raises $21M In Series C Funding Led By WestBridge Capital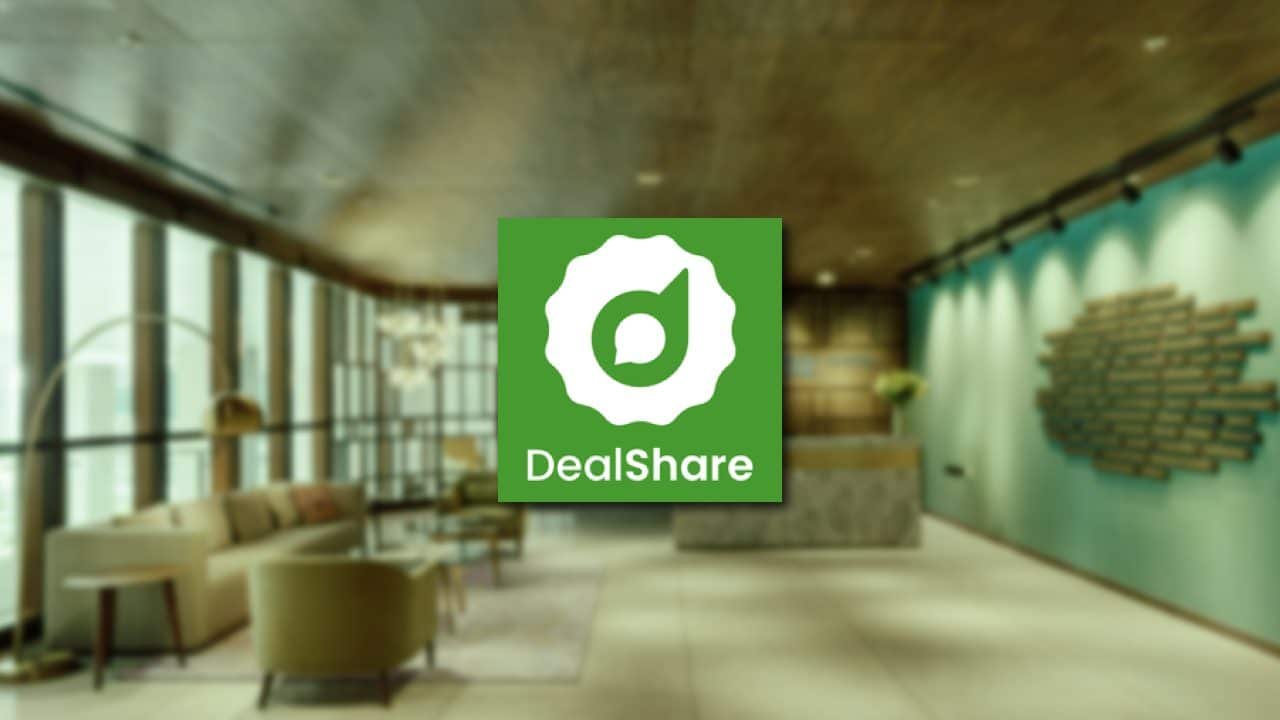 Mumbai, 8th December 2020: DealShare, one of India's fastest-growing e-commerce companies, founded by Vineet Rao, SourjyenduMedda, Sankar Bora, and RajatShikhar, announced today its Series C funding round of $21 million led by WestBridge Capital, with participation from Alpha Wave Incubation – a venture fund managed by Falcon Edge Capital, Z3 Partners and existing investors Matrix Partners India and Omidyar Network India. This round also saw investment from select independent angel investors. With the current round, the total funding raised by DealShare in the last 2 years stands at $34 million.
Since its inception in 2018, DealShare has built a highly differentiated model in India's e-commerce industry. The Company has successfully targeted into India's fast-growing, mid-income demographic of 500 million new-to-internet users. DealShare's robust model has solved for positive unit economics in an industry that has not witnessed positive unit economics despite upwards of $15 billion+ of invested capital.
Much of DealShare's success is attributed to its differentiated first-principles business building that spans target audience, sourcing, customer acquisition, and fulfilment including last-mile distribution. DealShare is already clocking revenues of $45million+ with $7million of capital invested.
While India's e-commerce industry has primarily focussed on high-income customers, DealShareis rapidly developing into the go-to platform for value-conscious customers. DealShare will use the capital proceeds for the next phase of its growth which will include expanding to newer geographies, penetrating deeper into current markets, scaling operations, expanding local sourcing networks, and strengthening its technology platform across business verticals.
Commenting on the fundraise, Vineet Rao, Founder & Chief Executive Officer, DealShare, said,"This latest round of investment is a testament of our investors' confidence in DealShare's vision of bringing the e-commerce experience to the masses of India, especially to the low and mid-income population. We plan to use the funds to strengthen our technology platform & talent pool and scale our unique "Made-for-India" solution. Over the last two years, we have witnessed rapid adoption of our app amongst tier 2, 3 cities and will continue with this growth journey."
"We are excited to partner with DealShare on their journey to tap the untouched potential of the e-commerce business into the mass population of the country. Majority of Indian population is currently residing in the non-metros and there is a huge business opportunity in these regions. The buying pattern of low- and middle-income group is different especially in smaller markets and DealShare seems to have understood the nuances very well. We are very impressed with how the team has scaled up in the last 2 years, while retaining a sharp focus on low cost, high impact model. What has set DealShare apart is their unique business approach and we look forward to working with the team as they further expand their presence across India",said Sandeep Singhal,Co-founder &Managing Director, WestBridge.
"With this round of investment, we will augment our brand presence across existing and new markets. Over the next one year, we are targeting to increase our footprint to 100 cities and towns across 5 states. Along with this, we will increase our customer base to 1 crore. This investment will take us to an annual GMV of INR 2500 crores", added SourjyenduMedda, Founder & Chief Business Officer, DealShare.
"DealShare brings together a focused assortment that is differentially procured. This, when coupled with the delight of discovery and a gamified shopping experience, drives robust repeat usage and cohort behaviour. These factors coupled with creative first principles driven fulfilment drive exciting unit economics. We are excited to continue backing the company through its growth journey", commented Navroz D. Udwadia, Co-Founder and Partner of Falcon Edge.
Tarun Davda, Managing Director, Matrix India said, "Be it the social-sharing led customer experience, the unique local supply partnerships or the last-mile distribution via kirana stores – DealShare has re-imagined every bit of e-commerce keeping Bharat users in mind. This is the reason that the company has been able to break the barriers of adoption and profitability in this segment. We're privileged to have been early partners with Vineet, Sourjyendu and the team, and look forward to the next phase of growth as we welcome WestBridge&Z3Partners to the partnership."
"The latest funding will give us the impetus to strengthen our asset-light model of supply chain and logistics. We plan to strengthen & leverage the local economy and entrepreneurs – especially in Tier – II, III and IV cities of India",addedSankar Bora, Founder & Chief Operating Officer, DealShare. 
About DealShare:
DealShare is an incredibly disruptive e-commerce model objectified towards re-inventing e-retail for next billion internet users. Currently, DealShare is present in 25+ cities and towns across Rajasthan, Gujarat, Maharashtra and Karnataka and it plans to expand to 100+ cities in 2021. The company has acquired more than 20 lac consumers and adding lacs of new consumers every month. DealShare caters to about 25 thousand orders on a daily basis. Since their inception, their focus has been to procure products from local manufacturers and provide them with a platform to digitize their business and compete with lead brands. At present, DealShare has partnered with 1000 brands of which 70% are local and regional brands. They are also planning to add 5000+ local brands to their portfolio in 2021. For more information, visit: https://www.dealshare.in
WestBridge Fund:
The WestBridge Fund is a sector agonistic India focused investment fund which seeks to partner for the long term, primarily with entrepreneurs and management teams at well-run and growth focused mid-sized companies in India, whether public or private. The WestBridge investment management team has over 40 years of combined experience leading investments in India.
About Falcon Edge Capital:
Falcon Edge Capital is a diversified global alternative asset manager co-founded in 2012 by Rick Gerson, Navroz D. Udwadia, and Ryan Khoury. Falcon Edge manages approx. $4bn in assets across public and private markets. Falcon Edge has offices in New York, London and Bangalore. The firm offers a variety of investment products and strategies that cover a number of asset classes, themes, and geographies.
About Alpha Wave Incubation (AWI):
Alpha Wave Incubation (AWI) is a $300m venture fund managed by Falcon Edge Capital. AWI has a dedicated team across London, Bangalore, and Abu Dhabi. The fund invests in early stage tech-enabled, disruptive start-ups in India and South East Asia. In addition to providing outstanding founders with early-stage capital, AWI offers access to an unrivaled set of support mechanisms for business-building, while also helping companies expand globally and open up new markets in the GCC/MENA region and beyond.
About Matrix Partners India:
Matrix Partners India is an investment firm with approximately $1 billion under management. Founded in 2006, the firm invests in companies targeting the Indian consumer and enterprise market at the seed, early, and early growth stages. Matrix India has invested in several market leading companies such as Ola (mobility), Quikr (online classifieds), Practo (digital health platform), Dailyhunt (mobile local language platform), Treebo (digital hotel chain), Limeroad (social e-commerce platform), Mswipe (mobile POS), Five Star Business Finance (SME lending), OfBusiness (credit led B2B marketplace), Ola Electric (electric vehicles), Razorpay (payments), Stanza Living (tech enabled student housing platform), Country Delight (direct-to-home, mass premium milk brand), Camp K12 (global online school for 21st century skills), Dukaan (DIY platform enabling digital store creation), Bijnis (digital B2B marketplace) and Cloudnine Hospitals (leading chain of maternity hospitals) among others. Matrix India has advisory offices in Bangalore, Delhi, and Mumbai. Matrix Partners has a global network of funds investing in the US, China, and India, with approximately $5 billion under management. Further information is available at www.matrixpartners.in. To know more about our investment philosophy & ideologies, check out the #MatrixMoments podcast series.