India
Covid situation will be under control by Sept end: T'gana officials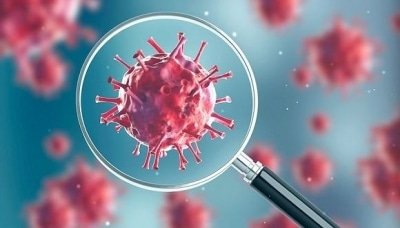 Hyderabad, Aug 25 (IANS) Claiming that the Covid-19 situation in Greater Hyderabad has been controlled, top Telangana health officials on Tuesday exuded confidence of bringing the situation under control in the remaining districts by the end of September.
Director of Public Health and Family Welfare, Srinivas Rao said the government would continue strict measures to bring down the number of cases to the minimum by the end of next month.
He claimed that the effective steps taken by the government during the last six months and the courage shown by people helped control the situation, especially in the Greater Hyderabad Municipal Corporation (GHMC) area.
The situation in GHMC was pretty bad last month when even beds were not available in hospitals.
The state capital was last month recording 700-900 new cases every day. The number has now come down to around 300.
Though the number of cases has gone up in the districts, Rao was confident of controlling the situation by the end of next month.
He reiterated that the situation in Telangana was better than many other states. "See what is the situation in the neighbouring states. There is no panic situation in Telangana," he said.
Stating that the government has taken all steps for testing and treatment, he urged people not to be scared and carry on with their livelihood and business related activities.
Rao said that till a vaccine or treatment is found for Covid-19, the government would continue its measures while people should also continue taking precautions like wearing masks, maintaining physical distancing and hand sanitization.
He pointed out that the state brought down the mortality rate to 0.70 per cent and improved the recovery rate to 77.44 per cent against the national average of 75.27 per cent. Out of 23,737 active cases, 17,226 are in home/institutional isolation.
The official said over 20,000 beds were available in the government hospitals and 12,000 of them have oxygen facility. He also revealed that 50 per cent of those undergoing treatment in private hospitals are from neighbouring states.
Director of Medical Education Ramesh Reddy said all the facilities for Covid treatment were made available in the government hospitals in remote areas.
The state ramped up testing facilities to conduct a record 52,933 tests during the last 24 hours. This has taken the total number of tests conducted so far to over 10.21 lakh. During the current month alone, 5.24 lakh tests were conducted.
The officials claimed that the steps taken by the government to regulate Covid treatment in private hospitals had started yielding results as the number of complaints about excessive billing, poor facilities, negligence etc have come down drastically.
They reiterated that with the best infrastructure and qualified manpower, the government hospitals were offering free Covid treatment and urged the people to avail the facility instead of spending lakhs of rupees in private hospitals.
–IANS
ms/sdr/bg