India
Changing alliances set the tone for Bihar polls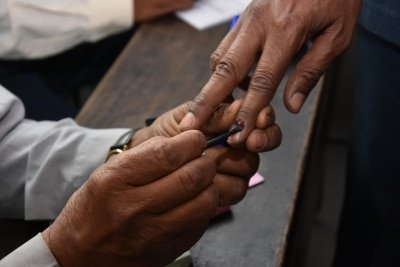 <br>In many cases, parties which were friends during the last elections will now be seen as opponents while foes in the last polls have joined hands.
In the last assembly elections, the BJP and the Janata Dal (United) fought against each other but in this election they are together in the NDA-fold.
The Lok Janshakti Party (LJP) is likely to remain in the NDA this time as well but the Rashtriya Lok Samata Party (RLSP) which was with the NDA during the last elections has severed ties with it. Former Union Minister Upendra Kushwaha's party RLSP is now part of the Opposition Grand Alliance (Mahagathbandhan) for the forthcoming election.
However, the RLSP and the Vikassheel Insaan Party (VIP) are said to be upset as the seat-sharing formula in the Grand Alliance has not yet been decided.
Former MP Pappu Yadav has also announced to contest this year's election through the Jan Adhikar Party (Loktantrik). Yadav has not yet aligned with any opposition party.
The BJP is enthused with the JDU coming back to the NDA. The importance of the Bihar elections for the BJP can be gauged from the fact that its National President J.P. Nadda has already reached Patna and is busy reviewing preparations for the polls.
The Left which contested the last elections alone is likely to join the Grand Alliance this time. There have been several rounds of talks between the Left and the RJD on contesting the elections together.
RJD spokesperson Mrityunjay Tiwari said the Opposition grand alliance should expand its outreach. Negotiations were on with many other parties, he added. Asked about the resentment over the seat-sharing formula, he said candidates who could guarantee a win were being selected.
The BJP's Bihar unit President Sanjay Jaiswal says the NDA has jumped into the poll fray with full force. The BJP-led NDA parties were contesting on the sole plank of development.
In the last Bihar assembly elections, the JDU, the RJD and the Congress had contested together under the Grand Alliance and formed the government with absolute majority. Later, however the JDU broke away from the alliance and formed the government in Bihar by joining hands with the BJP.
–IANS<br>mnp/skp/khz/bg