India
Buddhist spiritual leader condoles Mukherjee's demise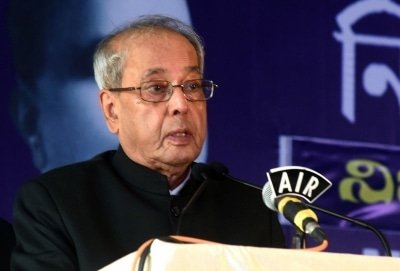 Leh, Sep 1 (IANS) Buddhist spiritual leader, the Gyalwang Drukpa, who heads the 17th century Hemis monastery of Drukpa lineage here, on Tuesday remembered late President Pranab Mukherjee's legacy with acts of kindness.
"It is with a heavy heart that I send prayers and condolences to the former President Shri Pranab Mukherjee's family, including to his daughter Sharmistha Mukherjee, who has been a kind supporter of our environmental efforts like the Eco Pad Yatra," the spiritual leader said in a statement.
"Knowing President Shri Pranab Mukherjee personally, I have great respect for him as a scholar, statesman and devoted civil servant.
"We have lost someone who led by great example. Let us honour his legacy with acts of kindness in furtherance of Mother India," Gyalwang Drukpa added.
Mukherjee (84) who was hospitalised for 21 days, died in the national capital on Monday evening.
–IANS
vg/ksk/