India
Briton stuck in Bhopal jail for lockdown breach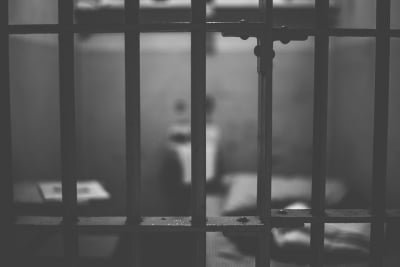 Bhopal, May 26 (IANS) A British youth is struggling to get out of the Central Jail here after being detained for a month for breaching the lockdown rules.
Sohail Hughes, 29, who had arrived in India in February to visit his family in Gujarat, claimed that he decided to undertake a pilgrimage of mosques when he was detained last month. His family said in a petition that Indian authorities are holding him unlawfully. Hughes' sister, Aatika, said that he was forced to take refuge in a mosque in Bhopal after the lockdown allowed people noticeably short time to react.
Bhopal Police have denied that charge though. "He was detained with others for violating visa rules and the Foreigners' Act. He was on a tourist visa and was involved in missionary work. Hughes has also been charged for disobeying the lockdown rules," said Additional Superintendent of Police (Zone 1), Rajat Saklecha, adding: "They are free to put forth their side in the court for his release."
Former Madhya Pradesh Advocate General and senior Congress leader Vivek Tankha on Monday appealed to Chief Minister Shivraj Singh Chouhan to help Hughes return home. Tankha tweeted, "I appeal to MP government and Director General of Police to withdraw charges and allow Hughes to travel to UK. His arrest and charge-sheet are a blot on our criminal justice system."
Tankha quoted British daily The Guardian to refer to Hughes' plight.
"Hughes as forced to take refuge in a mosque in Bhopal after Indian government gave the public four hours to get to where they needed to go, before all public transports were seized. Where were these foreigners supposed to go," Hughes' sister Aatika was quoted as saying.
Aatika claimed her brother had his passport seized before being kept in quarantine for more than a month inside a hostel. While in quarantine, Hughes had repeatedly tested negative for Covid-19.
On Thursday, Hughes was presented before the court in Bhopal, accused of spreading coronavirus and violating visa regulations after being caught in the mosque. His bail application was rejected, and he is now being kept in the Old Central Jail. Hughes' family members also claimed that he became a victim of the recent escalation in anti-Muslim sentiments in India.
–IANS
naidu/arm