Entertainment
Big B my favourite actor, Akshay Kumar like a big brother: Sidharth Malhotra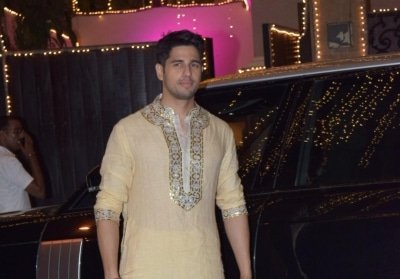 Mumbai, June 10 (IANS) Actor Sidharth Malhotra is a big fan of Amitabh Bachchan.
On Tuesday, Sidharth conducted an interactive session with fans where he answered a lot of questions.
When a user asked him about who's his favourite actor, Sidharth responded saying: "Amitabh Bachchan".
He also shared his views about his "Brothers" co-star Akshay Kumar.
Sidharth said that Akshay is like his "big brother".
Not only this, he also spoke about Salman Khan, praising his "heart".
On the film front, Sidharth will be seen in " Shershaah", which is based on the life of Param Vir Chakra awardee Vikram Batra.
–IANS
sim/vnc