Sports
Bar was always just being raised & raised & raised: Ferdinand on Ronaldo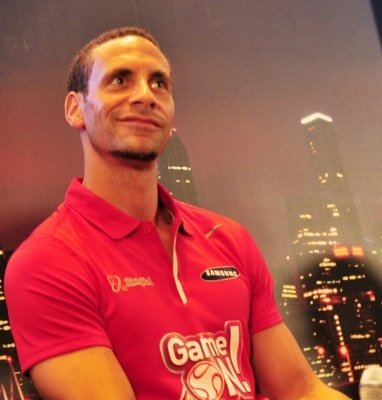 London, April 30 (IANS) Former Manchester United defender Rio Ferdinand has revealed that it is Cristiano Ronaldos mentality that sets him apart from the group. He goes on to say how Ronaldo was never satisfied and always wanted to go to the next level.
"Talent wise, you knew he had it but the mentality was something I thought was different to all these other kids," Ferdinand told The Beautiful Game podcast.
"It was just elite thinking, elite programming, you just think, 'woah, this kid ain't satisfied with scoring a last-minute winner away at Fulham'. He wants to do that in the Champions League, he wants to do that for Portugal, the bar was always just being raised and raised and raised.
"Even now when I chat to him on the phone I'd sit there and I couldn't even tell you the stuff he moans about. I'm thinking, 'bruv, cracked it, you've conquered the game, but you're still worried about what people are saying or you're worried that you're not getting the adulation that you think you should be getting'. That's key to what drives people like this. They're different, they're made different to all of us."
Juventus FC goalkeeper Wojciech Szczesny praised teammate Ronaldo and said that the Portuguese "is obsessed with winning and he thinks just about work, even at trainings".
The Pole was asked by the Polish TV Eleven Sports to compare Cristiano Ronaldo to Szczesny's compatriot Robert Lewandowski from Bayern Munich, reports Xinhua news agency.
"I think Cristiano is more focused on work. There are jokes before and during the training. He is a machine. Lewandowski is a little more relaxed. I don't compare who works more, but who is obsessed with this work. It's definitely Cristiano," said the Juventus custodian.
–IANS
bbh/