India
Bangladeshi woman, two kids held in Tripura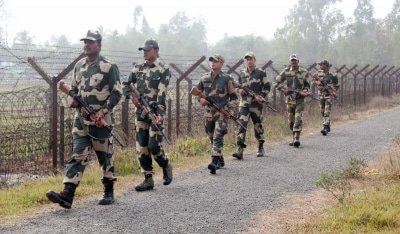 Agartala, May 6 (IANS) A 35-year-old Bangladeshi woman and her two children have been arrested for entering India illegally, Tripura police said on Wednesday.
A police official said the woman and her four-year-old son and 14-year-old daughter entered Tripura from neighbouring Sylhet district (eastern Bangladesh) much before the lockdown began in India.
"Acting on a tip-off, we arrested them from a relative's house at Gandhigram (in western Tripura). Following health protocols and other legal formalities, we are taking necessary steps," the official said.
The Indian government in mid-March closed the 4,096-km long India-Bangladesh borders. The Border Security Force troopers are maintaining a strict vigil along the frontiers, vast areas of which remain unfenced.
India shares a 856-km border with Bangladesh in Tripura.
–IANS
sc/tsb