India
Andhra records day high of 98 cases again, COVID-19 tally at 3377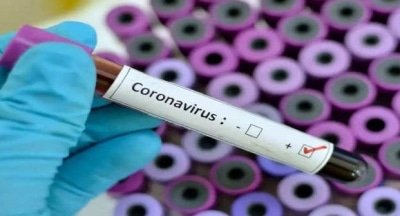 Amaravati, June 4 (IANS) For the second time in 4 days, Andhra Pradesh registered an all time high, single day count of COVID-19 cases. On Thursday, the tally of positive cases zoomed to 98, the all-time high tally first reported on Sunday. The latest update takes the state's tally to 3377 cases detected till date.
On Thursday, the state nodal officer reported that 9986 samples were tested over the preceding 24 hours, compared to 8086 tests conducted in the preceding testing cycle.
With 29 persons discharged from hospitals, the cumulative tally of cured persons rose to 2273 on Thursday. The number of active cases in Andhra Pradesh stands at 1033.
However, the death of 3 persons in different districts raised the death toll in the state to 71 on Thursday morning, with Krishna, Guntur and Kurnool districts reporting 1 death each. Andhra Pradesh's mortality rate of 1.69 percent ranked 10th among the states of India, according to figures issued by the Andhra Pradesh government on Wednesday.
The cumulative tally of COVID-19 cases among returnees from other states climbed to 616 from 573. The tally of active cases climbed to 372 from the 362 cases reported on Wednesday. Thirty three persons from this category were discharged on Thursday.
With no new cases detected among foreign returnees, their cumulative tally remained static at 119 on Thursday. The tally of active cases in this category dropped to 115 following the discharge of 3 persons in the last 24 hours.
–IANS
pvn/bg