India
28 Nepalis, walking home along railway track, quarantined in Varanasi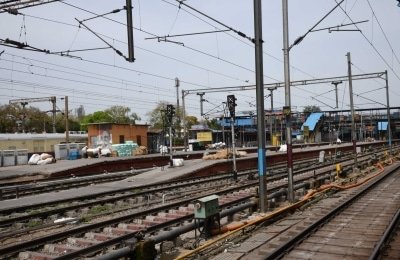 Varanasi, April 29 (IANS) Twenty-eight Nepalis have been detained and quarantined in Sarnath while they were found walking along the railway tracks. The group included one woman.
Station House officer (SHO) Vijay Bahadur Singh said that the group was walking along the railway track from Sasaram in Bihar and were trying to reach Gorakhpur.
One of those detained, Basant Kumar, told reporters that they were working in a fertilizer unit and had been turned out of their houses by the landlord because they could not pay the rent.
The members of the group are residents of Bhojpur, Sirha, Rothar, Singhvi, Kotang and Bada districts in Nepal.
The SHO said that the group would remain at the quarantine center for 14 days after which they would be allowed to move to their destination if the lockdown is lifted by then.
–IANS
amita/dpb/in