India
1,036 more test corona positive in J&K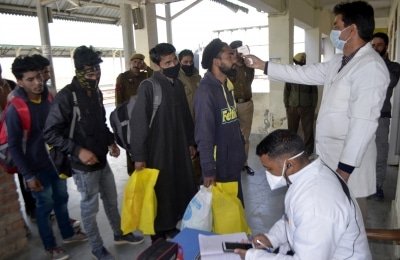 Srinagar, Sep 21 (IANS) As many as 1,036 more persons tested coronavirus positive in Jammu and Kashmir on Monday as the total cases climbed up to 65,026 in the Union Territory.
The Information and Public Relations Department said 563 new cases were reported in Jammu division and 473 in Kashmir division.
Of the total, 42,115 patients have recovered whereas 23 more fatalities — 14 in Jammu division and nine in Kashmir division — on Monday took J&K's COVID-19 death toll to 1,024.
There are 21,887 active cases now — 12,643 in Jammu division and 9,244 in Kashmir division.
–IANS
sq/tsb